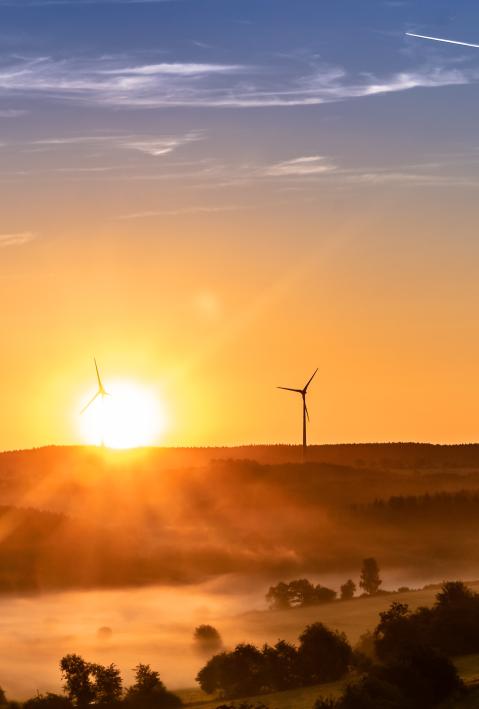 Paragraphs
Text
Carbon markets hold steady amid energy cost surges, finds the International Carbon Action Partnership (ICAP)'s Emissions Trading Worldwide Status Report for 2023.
Prices in the world's emissions trading systems ended 2022 largely unchanged on the year
The global energy crisis pushes governments to double-down on decarbonization efforts, with emissions markets playing a key role
Increasing focus on a more equitable transition and addressing burdens on vulnerable communities
ETS auctions raised $63 billion globally in 2022, a new record
The world's emissions trading systems (ETSs) were largely impervious to broader economic shocks in 2022, with allowance prices ending the year largely unchanged from the end of 2021. This came amid a global energy crisis, sparked by Russia's war in Ukraine, which saw energy prices skyrocket and added to broader inflationary pressures.
Text
Instead of retreating from climate ambitions as economic pressures piled up, policymakers around the world doubled down on their commitments and accelerated plans to decarbonize, using their ETSs to help, finds the 10th edition of ICAP's Emissions Trading Status Report. Furthermore, ETSs are generating record level of revenues that can be used to both deliver further GHG reductions and to alleviate the burden on low-income communities and households, either directly via rebates or indirectly, such as funding energy efficiency improvements in state housing.
"Instead of weakening climate ambitions, the energy crisis pushed governments towards ending their fossil fuel dependency quicker, supported by policies like emissions trading," says Stefano De Clara, head of the ICAP Secretariat. "Emissions trading sends an important price signal to direct investment to decarbonization and can also, if designed well, ensure an inclusive and just transition by directing help to those communities which need it the most."
Text
Last year also saw three new ETSs begin, and an additional 20 are under development or consideration, particularly in Latin America and Asia. Of note is 2022 also saw the first concrete steps towards compliance emissions trading in Africa.
Alongside infographics and updated detailed factsheets on the world's carbon markets, this year's Status Report also features an article by Jos Delbeke of the European University Institute and former Director-General of the European Commission's DG for Climate Action looking at if energy security and decarbonization compatible goals. Ottmar Edenhofer and Michael Pahle of the Potsdam Institute for Climate Impact Research write about why the EU needs to integrate all reforms with other policy domains, such as social policy, to protect vulnerable communities and energy security to leverage its synergy with climate policy and foster European solidarity.
Other high-level articles also take in reforms to the EU ETS, how the UK ETS is developing and dealing with higher costs, the evolution of Québec's 10-year old carbon market, the approach to carbon pricing in Chile, and an evaluation of New Zealand's first Emissions Reduction Plan, which sets the course to net zero by 2050 and highlights emissions pricing as a key instrument.
To view and download the full report please click here. Also available are standalone versions of the report's executive summary and infographics. Executive summaries in Spanish, French, and Chinese will be available soon.
ICAP Status Report 2023 Launch Webinar #1 - The Americas and Europe
Video
Text
ICAP Status Report 2023 Launch Webinar #2 - Asia-Pacific and Europe
Video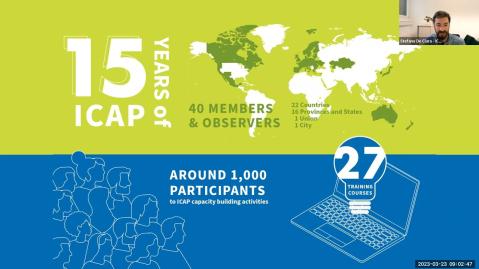 Text
About ICAP
Since 2014, the ICAP Status Report has been published annually by the Secretariat of the International Carbon Action Partnership in Berlin. ICAP connects regional, national and sub-national governments and agencies from around the world to discuss important aspects of ETS design, including through technical dialogues on technical aspects of ETS and knowledge sharing. Selected ICAP tools and research products are available on the ICAP website. ICAP also supports capacity building in countries that are considering or currently developing ETS implementation. 37 national and sub-national governments have joined ICAP since its founding in 2007. Since 2008, adelphi has been ICAP's project sponsor and provides the staff for the ICAP Secretariat.
Contact: declara

adelphi [dot] de (Stefano De Clara), Senior Manager at adelphi and Head of the ICAP Secretariat