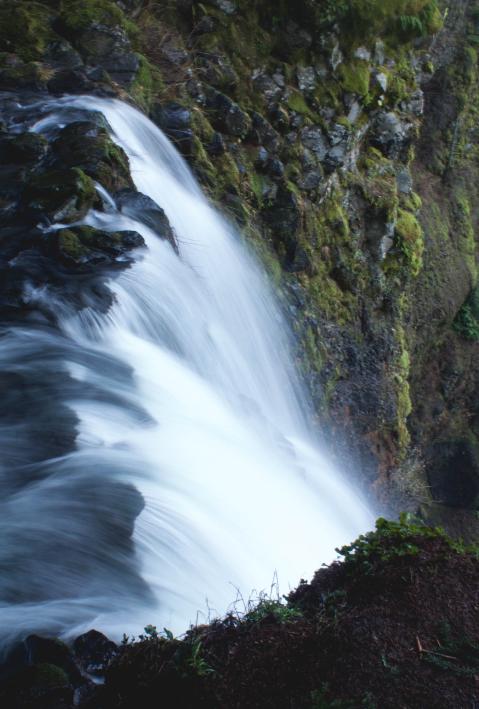 News text / Meta description
Water is a key climate change issue—arguably the key issue for the two thirds of the globe already facing occasional water shortages. Three late August events cap off a busy year for adelphi's water team.
Like so many events this year, World Water Week 2020 is taking place virtually. It is now called WWWeek At Home. So travel restrictions won't stop adelphi from contributing its expertise to the world's most influential gathering that focuses on addressing global water challenges.
On Monday, 24 August, from 13:00–13:45 CEST, adelphi Senior Advisor Beatrice Mosello is moderating the event "Water Diplomacy: A Tool for Climate Action". Participants will discuss which diplomatic tools countries can use to broaden cooperation, not only on water issues as such but also on security and development and migration. With climate-related challenges around transboundary water basins intensifying, the issue is becoming more urgent. adelphi is organising this event together with IHE Delft. Register here.
And on Friday, 28 August, from 11–12 CEST, adelphi Senior Advisor Janani Vivekananda is speaking at the event "Reducing the Risks of Climate-Related Water Conflicts". We have increasing evidence that climate change is feeding tensions over water resources—two thirds of the global population already face serious water shortages at least one month per year—and this session aims to raise awareness on tools available to maintain peace. Vivekananda will present a case study on climate-related water conflict in the Lake Chad Basin, building on the work adelphi has done in the region over the past few years such as the Shoring Up Stability study. Register here.
That's not the only big water event next week: Before WWWeek At Home kicks off, on Monday, 24 August, 11:00–12:00 CEST, the report Stop Floating, Start Swimming! that adelphi has prepared together with GIZ and PIK will be launched at the session WW4D – Climate Resilience starts with Water. adelphi Senior Advisor Annika Kramer will summarise key findings on the various interlinkages between water and climate change and present policy recommendations on how to address challenges and reap opportunities—including in adaptation and mitigation. Register through the link found here.
These events cap off a busy few months for adelphi's water team, which is involved in several major international projects addressing the complex interlinkages between water and climate change. Within the framework of the German EU council presidency, we are preparing policy recommendations to be discussed at the conference "Climate Change and the European Water Dimension – Enhancing Resilience" in November 2020. Within the EU-funded project CASCADES, we analyse how climate change in regions outside Europe may affect European trade, finances, and security and develop recommendations for policy-makers on to how prepare and adapt effectively. And in Reef2Water, we examined the energy contained in wastewater and developed policy recommendations to support an energy-efficient wastewater system and decrease the carbon footprint of municipalities.  
What adelphi stands for in regard to water
At adelphi, we are passionate about contributing to the sustainable management of our world's precious water resources. A changing climate is undermining water security: the drought that plagued Europe in 2018 or the "Day Zero" water shortage in Cape Town, South Africa, in 2019 are just two examples. At the same time, wise water management can play an enabling role in increasing climate resilience and achieving the Paris Agreement objectives for adaptation and mitigation.
Across all of our projects, we investigate the complex interdependencies between water management and socio-economic developments and provide advice for policy-makers and practitioners on how to improve the sustainable management of water resources.  
Climate change is deeply intertwined with all of our work on water. In fact, water is the main medium through which climate change will manifest itself, whether through water shortages or deadly floods. In our interdisciplinary research and consultancy work, we currently focus on three fields of action where water and climate change need to be addressed together:
The far-reaching effects of water-related climate adaptation for sustainable development and security;
Measures dealing with uncertainties in predicting climate change and its impact on water resources;
Opportunities for leveraging the water-related climate mitigation potential.
Contact: kramer

adelphi [dot] de (Annika Kramer)