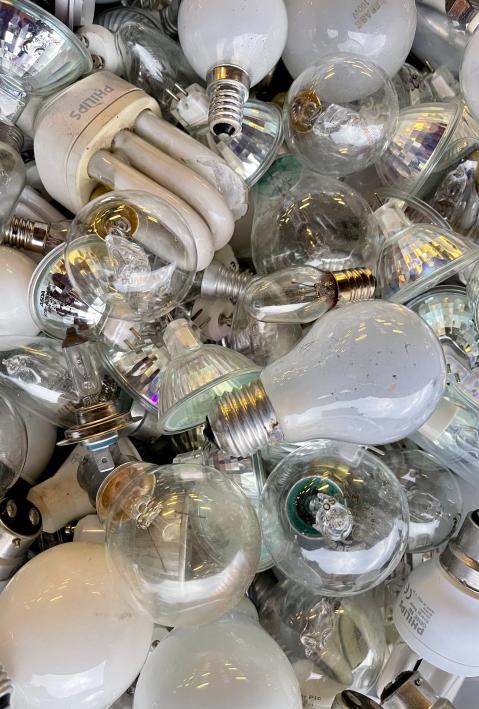 News text / Meta description
Minimising waste, eliminating pollutants, reusing resources worldwide: these are the challenges and goals of the global initiative "PREVENT Waste Alliance". All it needs are allies and project ideas. adelphi has started looking for them.
Huge mountains of electrical and electronic waste (e-waste) are growing in many communities around the world. But not only that: thanks to the carelessly discarded televisions, refrigerators and laptops, the amount of toxins in local waste streams is also increasing. This widespread form of waste management, common in low- and middle-income countries, not only causes environmental pollution, it also endangers the health of local people.
Innovative concepts for the repair, refurbishment and reuse of electrical and electronic equipment can reduce these negative impacts. "By extending product life, closing resource cycles, optimising resource efficiency and offering a range of social and economic benefits," says Mirko Zuerker, Senior Manager and Co-Lead Green Entrepreneurship at adelphi.
Call for Solutions
With the new program "The RRR Accelerator: Develop solutions to prevent e-waste," adelphi and the PREVENT Waste Alliance are on the lookout for companies and NGOs from the e-waste sector with innovative projects to promote reuse, refurbishment and repair (RRR). This call for solutions focuses in particular on project ideas for emerging and developing countries.
We are also looking for projects that can be implemented within a period of five months between May and September 2022. Selected companies and organisations have the chance to receive between 10,000 and 20,000 euros for the implementation of their business ideas. You can also look forward to tailor-made advice on the preparation and implementation of your project.
PREVENT Waste Alliance
The PREVENT Waste Alliance initiative was launched by the BMZ in 2019. It serves as a platform for exchange and international cooperation. Organisations from the private sector, science, civil society and public institutions are working together to promote global sustainable waste and recycling management.
The RRR Accelerator is run by adelphi and funded by the Federal Ministry for Economic Cooperation and Development (BMZ). The application period ends on 21 February 2022.
More information is available here. Another FAQ webinar is planned for 15 February 2022.
Contact: zuerker

adelphi [dot] de (Mirko Zuerker) or RRRaccelerator

adelphi [dot] de (RRRaccelerator[at]adelphi[dot]de).