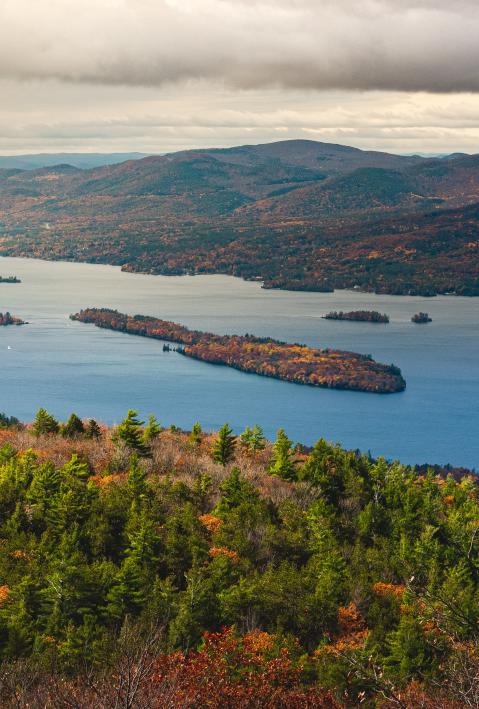 News text / Meta description
The scarcity of global water resources is the focus of this year's United Nations World Water Day. The effects of an accelerated energy transition, which partly result from the Russian War on Ukraine, are exacerbating the challenge. Researchers show how it can be met.
In many parts of the world, including here in Germany, water resources and especially groundwater reserves are becoming increasingly scarce. This is the focus of this year's United Nations World Water Day. The Ukraine war is exacerbating the challenge. An accelerated energy transition requires even greater use of technologies for regenerative energy generation, some of which are more water-intensive. Researchers in the BMBF funding measure "Water as a Global Resource" have now developed new instruments to meet this challenge.
How can precious water resources be better explored, protected and used more sustainably? Twelve research projects in the funding measure "Water as a Global Resource (GRoW)" of the Federal Ministry of Education and Research (BMBF) have developed new digital tools and published relevant analyses. The GRoW community now calls on leaders in business and policy in Germany and around the world to act:
Consider water as a crucial resource in energy transition
Technologies with low to zero carbon emissions are the focus of the energy transition. However, some of them consume enormous amounts of water, which is already becoming scarcer due to climate change. In the GRoW project WANDEL, scientists have looked into the question of how much water is needed for different forms of energy production and what this means for the energy transition. This question has become even more relevant since the outbreak of the war in Ukraine, because an acceleration of the energy transition has now become even more urgent - in order to protect the climate and to achieve energy independence. The researchers calculated the availability of renewable water resources worldwide and set this against planned water withdrawals. To do so, they also included 48,000 locations of energy production plants and their water consumption in their analysis. The result: a deficit is to be expected at up to 42 percent of the locations examined worldwide, because more water will be needed there in the future than is available.
Make use of digitalisation for better groundwater management
Not only the increased water demand of new technologies for climate neutrality require better management of our groundwater resources. The climate crisis is already leading to significant increases in groundwater withdrawals worldwide, including in Germany. In drought years, German water suppliers already have to withdraw parts of groundwater security reserves. In the GRoW project MedWater, researchers have investigated the capacities for groundwater recharge in an aquifer in Israel and the West Bank that is particularly affected by the climate crisis. They found that groundwater recharge there could decrease by up to 25% by 2070. But equally, they have found that better modelling used in this project can make groundwater protection measures much more effective worldwide. Problems such as coastal salinisation and nitrate inputs into groundwater can also be better analysed and monitored.
To this end, the new possibilities of the digital age should be used consistently and systematically to achieve and improve sustainable water management everywhere and in all sectors. Particularly in data-poor regions of the world, often developing countries with major water risks, modern research can gain information that has been missing so far from new data streams from environmental satellites and model simulations. Not only through remote sensing and global weather data, but also through the local use of drones and online sensors, GRoW projects have been able to collect high-resolution data for water modelling.
Making consistent use of seasonal forecasts
If water shortages and droughts are reliably predicted, responsible actors can take measures to avert greater damage as best they can. This requires seasonal forecasts that predict extreme weather events months in advance. Such forecasts are now possible with a high degree of reliability. For example, the GRoW project SaWaM developed a seasonal forecasting system that could accurately predict drought events up to seven months in advance. The system provides important decision support for drought management as well as for the control of dams. Authorities can take early action to adapt water management to the upcoming situation. Such optimised water management also enables considerable economic savings. A study of the SaWaM project for the Upper Atbara Dam in Sudan published in the journal Nature Communications shows that in a sample year, losses of 16 million US dollars could be avoided if the dam were operated early due to drought.
BMBF funding measure GRoW - Water as Global Resource ends after four years
With the funding measure "Water as Global Resource (GRoW)" as part of the BMBF framework programme "Research for Sustainable Development (FONA)", the Federal Ministry of Education and Research (BMBF) contributes to the achievement of SDG 6. GRoW comprises 12 international cooperation projects with 90 partner institutions from Germany and more than 40 case studies worldwide, in which about 300 experts from research, politics and practice participated over a period of four years. GRoW projects have published their findings on the protection of water resources in a globalised world in overarching recommendations. An overview of the most innovative GRoW products can be found in the BMBF Atlas of Water Innovations and in Technical Briefs for practitioners. adelphi leads the networking and transfer project "GRoWnet", which accompanies tresourceshe GRoW research activities in the transfer of their research results and problem-solving approaches into politics and practice. The funding measure is supervised by the Project Management Agency Karlsruhe (PTKA) on behalf of the BMBF.