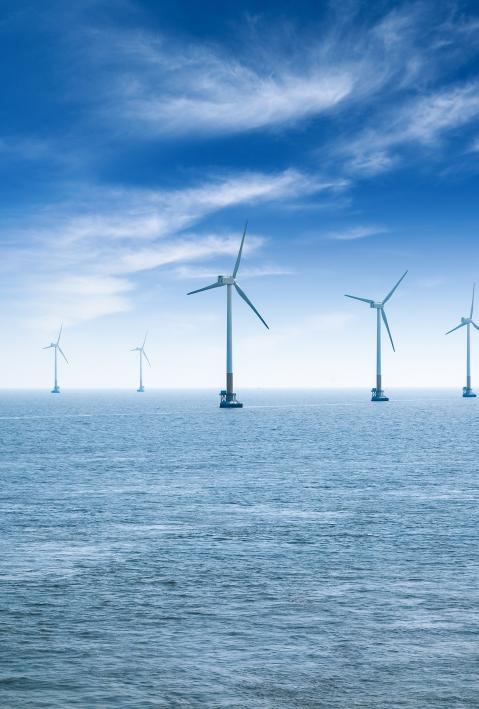 News text / Meta description
By increasing renewables and energy efficiency, Korea and Germany want to transition their energy systems, and they want to help and learn from each other in this endeavor. Recently, the Energy Transition working group of the bilateral Energy Partnership met for the first time.
On Thursday, September the 3rd, the first meeting of the Korean-German Energy Partnership's Energy Transition working group took place between the Korean Ministry of Trade, Industry and Energy (MOTIE) and the German Federal Ministry for Economic Affairs and Energy (BMWi). The event was co-chaired by Dr. Christine Falken-Grosser, Head of the Bilateral Energy Cooperation Division at BMWi, who also moderated the first meeting, and Mr. Ghi-wuk Yang, Director of the Energy Innovation Policy Division at MOTIE.
A cooperation with great potential
To start off the meeting as well as the work of the Energy Transition working group, the two co-chairs emphasised the potential for Korean-German cooperation and gave a brief overview over current developments in their respective countries. Especially noteworthy in this regard was that both sides described renewable energy and green innovation as fundamental to their post-COVID-19 recovery plans. The following presentations and discussion rounds focused on three broad topics, namely policy developments in energy transition, offshore wind, and energy efficiency in industry. During the discussion several topics for potential follow-up discussions were identified, e.g. just transition and coal phase-out; cost reduction potentials; social acceptance and floating solutions for offshore wind power; and energy efficiency networks.
At the end of the meeting, both the Korean and the German side expressed their gratitude and again emphasised the potential for future cooperation between the two countries. It was furthermore agreed that specific sub-topics that were touched upon during the meeting will be addressed by smaller and more focused sub-groups, which will then report back at the next working group meeting.
About the meeting
The meeting took place as a video conference. Representatives of the Korea Energy Economics Institute and the Korea Energy Agency also attended from the Korean side. On the German side, representatives of the German Energy Agency (dena), the World Forum Offshore Wind e.V., the Korean German Chamber of Commerce & Industry (KGCCI) and the German Embassy in Seoul participated in the meeting, as well as several representatives of adelphi. The organization, implementation and follow-up of the meeting was supported by adelphi, a supporting organization of the Korean-German Energy Partnership on behalf of the German BMWi.
Contact person: narita

adelphi [dot] de (Jana Narita)