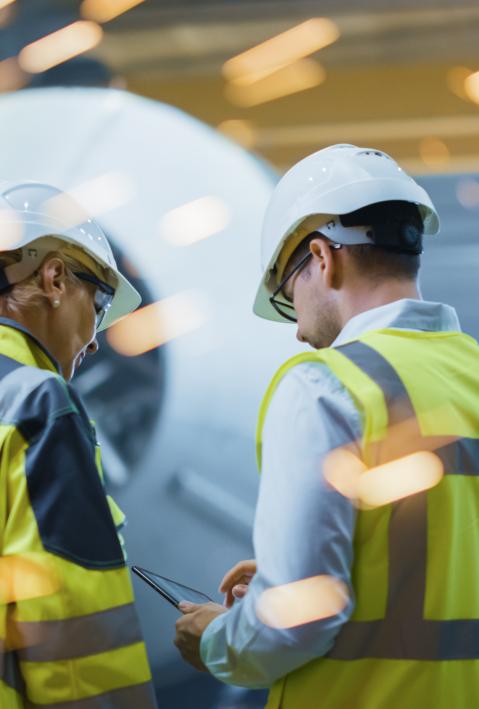 News text / Meta description
In the presence of both heads of government, Robert Habeck, the Federal Minister for Economic Affairs and Climate Action, will sign an agreement today with Canadian Minister of Natural Resources Jonathan Wilkinson to establish the German-Canadian Hydrogen Alliance.
This concludes the Chancellor and Vice Chancellor's three-day visit to Canada. The signing will follow the German-Canadian Renewable Hydrogen Expo in Stephenville, Newfoundland and Labrador. In this exhibition, ten consortia will present their plans for the production of green hydrogen with subsequent export to Germany and Europe. All projects are based on wind and water power. The hydrogen is to be converted into ammonia for shipping. The first deliveries are targeted for the second half of the 2020s.
The exhibition in Stephenville was co-organised by the German-Canadian Energy Partnership, the implementation of which is overseen by adelphi on behalf of the Federal Ministry for Economic Affairs and Climate Action. As early as March 2021, adelphi's energy experts Raffaele Piria, Jens Honnen, Franziska Teichmann and Jakob Eckardt pointed out the enormous, largely untapped potential for the generation of renewable energies in eastern Canada in a ground-breaking study, Hydrogen in Canada. In particular, the study noted the favourable conditions for the production and export of green hydrogen or its derivatives to Europe. This was followed by intensive cooperation on the subject of hydrogen within the framework of the German-Canadian Energy Partnership – which, with today's signing, has strong support at the highest political level.
From left: Nicolai Pogadl, Head of the German Secretariat of the Canada-Germany Energy Partnership; Dr. Christine Falken-Grosser, Head of Division at the Federal Ministry for Economic Affairs and Climate Action (BMWK); Jonathan Wilkinson, Canada's Minister of Natural Resources; Robert Habeck, Federal Minister for Economic Affairs and Climate Action; Raffaele Piria, Senior Advisor and Co-Lead Energy at adelphi; and Jens Honnen, Consultant at adelphi
Billions in investments expected
As part of the green hydrogen exhibition organised in partnership with the Canadian German Chamber of Industry and Commerce (AHK Canada), the Atlantic Hydrogen Alliance and the German Embassy in Ottawa, the announcement of significant investment projects by German and Canadian companies is expected. These investments could reach a volume of several billion euros over the course of this decade.
"Canada is not just a trading partner, but a close friend with whom we have many things in common, such as values, human rights and humanity. Canada is a key country in the energy transition and the transformation of our and the global economy. We are already working together in many fields and want to deepen our cooperation even further, economically and technologically," said Minister for Economic Affairs and Climate Action Habeck.
Contact: piria

adelphi [dot] de (Raffaele Piria)