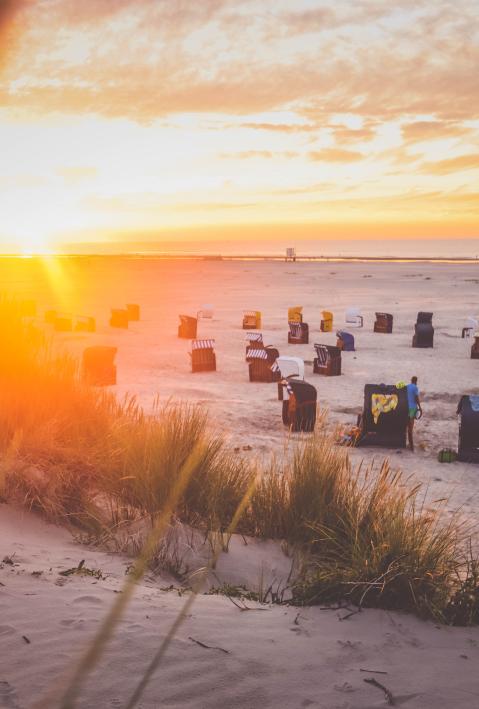 News text / Meta description
Every year, the German Tourism Award recognises forward-looking projects and products in tourism in Germany. The project "Tackling Climate Change - Adaptation Strategies for Tourism in Lower Saxony", in which adelphi was involved, came in second place this year.
Rising temperatures, drought and heavy rainfall - the consequences of climate change have a strong impact on tourism in Germany, as they pose threats to natural landscapes, infrastructures and also on travel behaviour. This also affects the regions of Lower Saxony that are visited by many people: for example, the East Frisian Islands, Lower Saxony's Wadden Sea, the Lueneburg Heath, the Oldenburg Muensterland and the Harz Mountains, to name but a few. So how can tourism infrastructure be made more resilient? How can we deal responsibly with climate change?
Through strategic adaptation: The service providers of Lower Saxony's tourism industry are to be sensitised to the devastating changes as well as to be empowered to implement adaptation strategies. At least, this is the goal of TourismusMarketing Niedersachsen GmbH and the Lower Saxony Ministry of Economic Affairs, which initiated the project "Tackling Climate Change". Within the framework of this project, adelphi therefore first conducted a climate impact and risk analysis for the northern German state, in which climate impacts and fields of action were examined in all 15 travel regions.
Nature Reserve Lueneburg heath
Three fields of action
Finally, three fields of action were identified: "Taking responsibility", "Taking precautions" and "Optimising networking". As a next step, practical orientation aids and tools were developed for these three fields of action. Climate factsheets, an adaptation and promotion radar, an idea exchange with best practice examples, checklists, information sheets on dealing with weather extremes as well as a guide for emergency planning and crisis communication are intended to help correctly classify climatic changes and tackle appropriate measures.
The jury found that behind the project was a "structured, well thought-out process" with a "remarkable range of orientation aids and tools": "With the climate adaptation strategies, TourismusMarketing Niedersachsen GmbH has taken on a highly topical and urgent challenge for tourism. A forward-looking process has been initiated for the entire federal state that sensitises stakeholders and travel regions to the topic of the future and provides them with comprehensive assistance."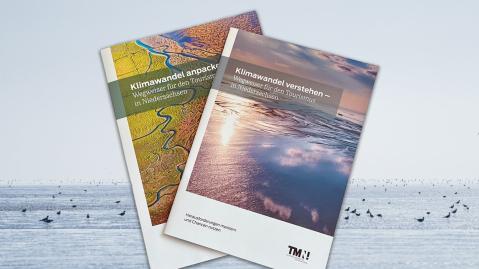 © TourismusMarketing Niedersachsen GmbH (TMN!)
"An important signal"
"Adaptation to climate change is an important future task for the tourism sector, not only since the extreme weather events of recent years. In the past, tourism as a cross-sectional task, was not sufficiently considered in climate adaptation processes - and vice versa - climate adaptation in tourism strategies. The recognition of Lower Saxony's pioneering project by the German Tourism Award is an important signal in this context," says Lukas Dorsch, consultant at adelphi and project member.
The German Tourism Award was presented for the 18th time in 2022 by the German Tourism Association (DTV). A jury of tourism experts and trade journalists evaluates the competition entries. The aim of the competition is to promote innovation in German tourism and to provide a stage for the industry to receive impulses and food for thought.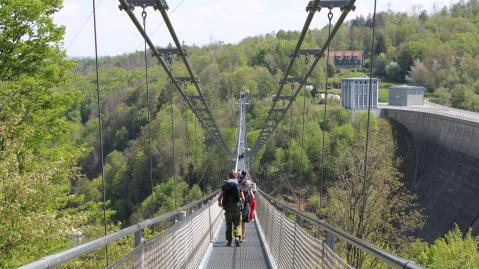 Hiking in the Harz Mountains