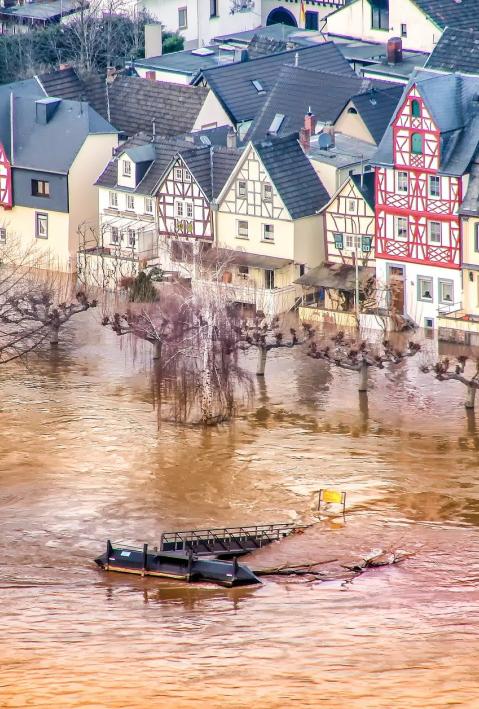 News text / Meta description
The final conference on the Climate Impact and Risk Assessment 2021 for Germany will take place on 14 June 2021. What are the effects of climate change? How will risks develop by the end of the century? Where can effective climate change adaptation take place? Find out more at the conference.
A climate impact and risk assessment is carried out every six years on behalf of the federal government, and coordinated by the German Environmental Agency. The screening and prioritisation process identifies sectors and regions that are particularly affected by climate change. It also determines potential for adaptation and the need for action. adelphi has carried out this assessment since 2017 along with Eurac Research and Bosch & Partner. The results of the Climate Impact and Risk Assessment 2021 will be presented at the online conference.
When? 14 June 2021, 10:15 a.m. - 1:45 p.m.
Where? Live stream from the atrium of the Federal Ministry for the Environment, Nature Conservation and Nuclear Safety (BMU)
The BMU and the German Environment Agency (UBA) organised the conference and participation is open to everyone via livestream. The conference is aimed at scientists, educational institutions, experts in climate adaptation from federal, state and local governments, as well as representatives from the private sector and organised civil society. The conference will be held in German. You can register for the event here: klimarisiken.adelphi.de/registrierung.
Climate change impact in Germany: conference programme
The conference will be opened by Florian Pronold, Parliamentary State Secretary in the BMU, and Dirk Messner, President of the UBA. Walter Kahlenborn, head of the research consortium and Managing Director of adelphi, will present the study results. The heads of various federal authorities will respond to the results in short interviews. You can also look forward to a panel discussion on the effects of heat and drought on natural systems and downstream sectors like agriculture and forestry, in-depth sessions on numerous topics, and a brief outlook on life in Germany in 2050 from the science journalist Toralf Staud. The complete program is available here (in German).
Contact: Luise Porst, kwva2021

adelphi [dot] de (kwva2021[at]adelphi[dot]de)