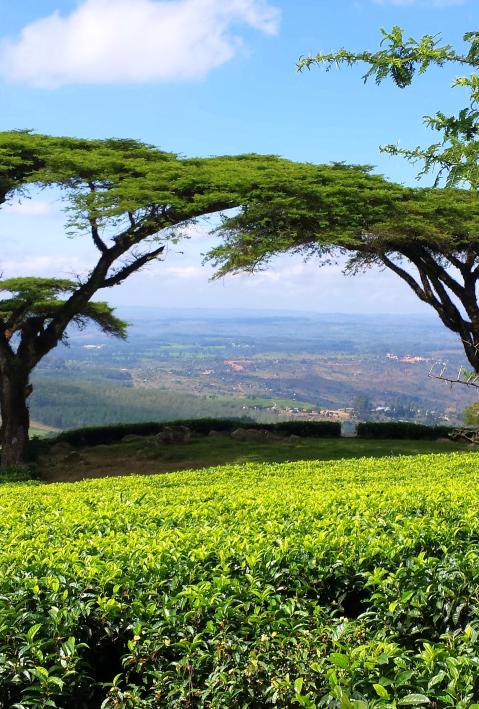 News text / Meta description
29 biodiversity-positive enterprises have been selected to join the 9-month Biodiversity Finance Accelerator (BioFA) programme in Zambia and Malawi. BioFA supports these enterprises to scale their business operations and mobilise investments.
An international jury of experts has selected 29 biodiversity-positive enterprises from Malawi and Zambia for the 9-month Biodiversity Finance Accelerator (BioFA) support programme to refine their business models, access finance and invest into growth. Biodiversity-positive enterprises have developed business models which from the outset are designed to conserve and restore ecosystems and thus create positive biodiversity impacts. Selected enterprises have gone through a thorough selection process, competing with a total of 143 applications received and the final decision taken by an international expert jury.
The BioFA acceleration programme aims to support the chosen enterprises with highly interactive capacity-building programmes. Throughout the programme, the enterprises will consolidate their business model and develop financial plans to become eligible for external financing. In addition, they will be part of networking and peer-learning formats such as the Biodiversity Roundtables to facilitate multi-stakeholder and cross-sector collaboration.
Alternative fuels and sustainable agriculture
Many selected enterprises focus on providing resource alternatives by creating briquettes from biomass or agricultural waste. INNORET, Greenspa, Youth Progressive Environmental Solutions, and Chaca Rice Processing Initiative make briquettes from sawdust, rice husks, or maize. Central Engineering Workshop and Maravi Charcoal also offer low-cost machinery to produce eco-briquettes. The enterprise ZASOLAR provides solar lanterns or home energy systems in addition to sustainable charcoal. Gasbes Energy focuses on creating a network of biogas producers and users while also selling production equipment. By providing alternatives to firewood or charcoal, these biodiversity-positive enterprises discourage increasing deforestation in Malawi and Zambia.
Sustainable agriculture is another sector the selected biodiversity-positive enterprises are engaged in. Tac-Maz Sustainable Ventures and Kaoma District Women Development Association provide seed, crop, and livestock to their surrounding communities while promoting sustainable farming practices. Mwachrimu Farms Foundation focuses on cultivating organic beans, while Malaika Enterprise produces organic mushrooms. Environmental Industries, Greencare Eco Solutions, and Twalima Agro Solutions tackle soil degradation by creating organic fertilizers made from waste. Sustainable Farming Solutions aims to provide network support for smallholder farmers, while Gailsea Innovation Limited focuses on fish farm support to limit the negative impacts on natural water bodies. Junior Agripreneur Hub Africa trains young agricultural entrepreneurs on sustainable agricultural methods.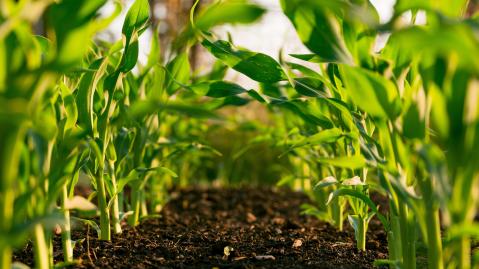 Eco-friendly products and financial support
Biodiversity-positive enterprises like Forest Africa Zambia Limited provide biodiversity-based products, such as juice, oil, and briquettes from indigenous fruits. Green Basin Naturals uses indigenous and cultivated plants to create specialty soaps and oils. Win Link General Dealers uses organic waste to replace chemical-based school chalk with an organic alternative. Several biodiversity-based products are related to bees, with Kasenge Agro Solutions and Queens Bee Products Limited focused on producing honey and wax. African Honey and Food Products Livingstonia Beekeepers Enterprises, and Nature Save offer eco-friendly beekeeping products.
Other enterprises are engaged in providing financial support to agriculturalists, such as Agwenda Women Input Loan Initiative, ecotourism and fishery conservation, such as Alinafe Online Limited, and afforestation, such as Diamond Touch Limited.
The BioFA project is implemented by adelphi in joint cooperation with the Lilongwe University of Agriculture and Natural Resources (Malawi) and the Women's Entrepreneurship Access Centre – WEAC (Zambia). The project is part of the International Climate Initiative (IKI) supported by The Federal Ministry for the Environment, Nature Conservation and Nuclear Safety (BMU) of Germany.
---
Contact: Julia Rohe-Frydrych