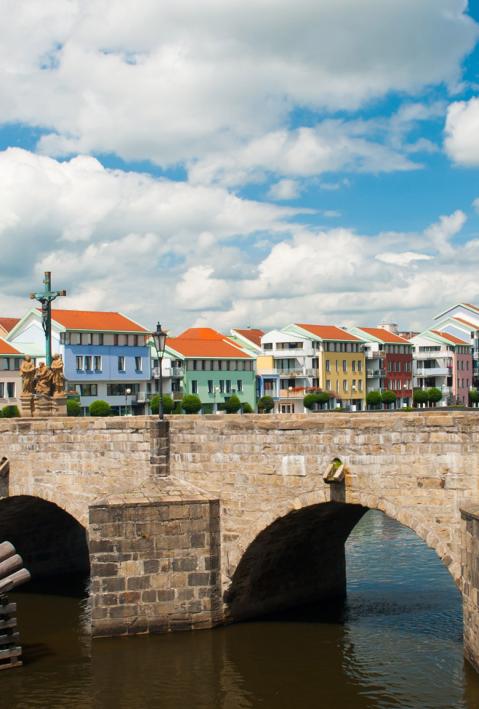 News text / Meta description
European municipalities are key actors in implementing ambitious climate actions. They can drive profound decarbonisation processes and create opportunities for enhancing citizens' quality of life, prosperity and equality.
The Bridging European and Local Climate Action (BEACON) project aims to shine a light on local level climate actions. Holding its first municipal conference on "Catalysing European Local Climate Action" on 21 May 2019 in Heidelberg, Germany, it aims to show how emissions reduction, job creation and sustainable economic growth can go hand-in-hand.
Join around 100 experts and local government representatives from Central, Eastern and Southern Europe to exchange knowledge on practical solutions for climate change mitigation and create a network of engaged European climate actors.
The conference will provide a mix of plenary sessions and interactive, parallel workshop sessions. Organised in three parallel streams, participants will have the opportunity to choose between different sessions focusing on political, technical and communicative responses to climate change. Please find the draft programme on the conference website. The conference is free of charge. Registration is still open for all interested European municipalities until 15 April 2019. Please pre-register here – participation will be confirmed based on available capacity.
The conference is funded by the German Federal Ministry for the Environment (BMU) as part of its European Climate Initiative (EUKI).
Event details:
Date & Time: Tuesday, 21 May 2019 / 09:30 am - 5:30 pm
Venue: Design Offices Heidelberg, Langer Anger 7-9, 69115 Heidelberg, Germany
Website: https://beacon-conferenc…
Contact: beacon

adelphi [dot] de