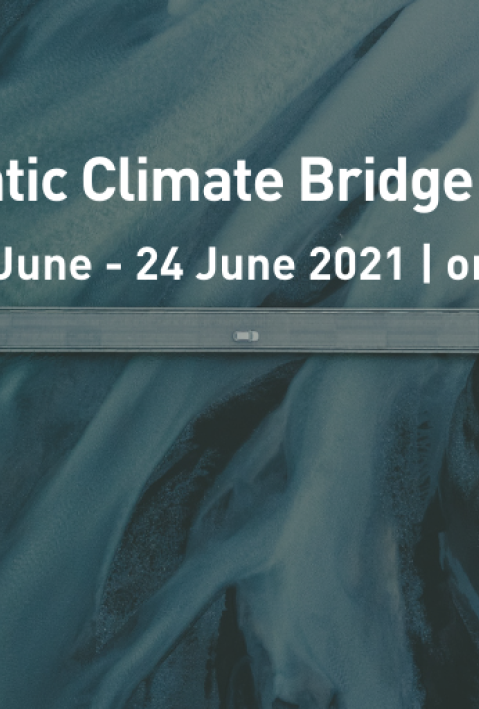 News text / Meta description
To build and strengthen transatlantic alliances in the industrial sector, between subnational actors, civil society and young change agents, adelphi and the German Federal Foreign Office are convening a three-day high-level conference. Registration is still open.
In order to use the momentum of a new start in the USA, transatlantic cooperation can play a significant role. In addition to cooperation between governments, there is a need for diverse alliances for climate protection – be it at the sub-national level, with the business community or with the civil society.
The German Federal Foreign Office and adelphi will host a high-level conference from 22 to 24 June 2021 to discuss demands and identify innovative ways for an ambitious transatlantic climate policy cooperation with actors from Canada, USA and Germany. The three-day conference includes a Transatlantic Business Dialogue (June 22), a Transatlantic City Lab for cooperation among cities and city networks (June 23) and the Next Generation Futurists Forum (June 24). On the first day there will be a high-level opening event with welcoming remarks by the German Foreign Minister Heiko Maas and the Canadian Foreign Minister Marc Garneau, followed by a discussion with the German Ambassador Emily Haber, Lieutenant Governor Mandela Barnes (State of Wisconsin), Jean Lemire, Minister for the Environment, Quebec (tbc) and Julie Cerqueira, Executive Director U.S. Climate Alliance.
Background
Under President Biden, the United States has re-entered international climate policy and has since set the political pace. Climate protection is the guiding principle of the Biden administration. Through the Climate Leaders Summit on April 22, the U.S. re-staked its claim to climate policy leadership to forge new alliances and momentum while the German national climate protection targets for 2030 announced on April 22 are ambitious and require cooperation at all political levels and sectors.
In the fall of 2020, German Foreign Minister Heiko Maas announced a relaunch of the Transatlantic Climate Bridge (TCB), which not only starts at the government level but also involves states, cities, parliamentarians, businesses and academia. In light of the recent ruling of the Federal Constitutional Court on the Federal Climate Change Act (Klimaschutzgesetz), the German government is even more ambitious regarding climate policy.
Canada is a trusted partner for both, the US and Europe, and has recently established a new bilateral partnership with the US, which has the acceleration of Canada's climate ambitions front and center. Germany and Canada have long cooperated on energy and climate change issues and signed a bilateral Memorandum of Understanding (MOU) on the establishment of an energy partnership in March 2021.
The Transatlantic Climate Bridge (TCB) was initiated in 2008. As a network of various activities supported by Germany's Federal Foreign Office, Federal Ministry for the Environment and the foreign missions in North America, the TCB aims to stimulate and expand transatlantic exchange on climate and energy policy.
This year's TCB conference aims to build a strengthened network of transatlantic cooperation showing new perspectives of climate policy transformation in terms of foreign trade, geostrategy as well as social policy. Participants will present approaches to transatlantic cooperation and discuss new initiatives.