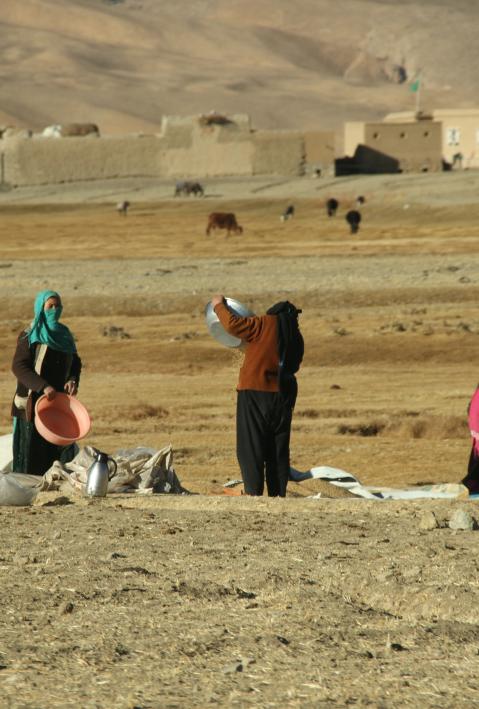 News text / Meta description
More than ever before, this year of natural disasters, compounded by wars and a global energy crisis, has brought the security threats that come with climate change to the fore. At COP27 the state of global insecurity was left largely unaddressed within the official negotiations. However, the crucial debates around climate reparations for vulnerable countries have parenthetically strengthened the case for preventive action, which is an important entry-point to tackle climate-related insecurity.
As of October, extreme weather events throughout the world have cost an estimated $29 billion in 2022. Hurricane Ian in Florida, the summer heatwave in Europe and the violent monsoon floods in Pakistan have respectively killed 125, over 20,000 and more than 1,700 people, some of the deadliest disasters of their kind ever recorded.
Scientists are now able to calculate the role played by climate change in many extreme events, and there is little doubt that the most severe ones are a facet of the climate change age. As we expect to see more droughts, cyclones and floods around the world, we need to learn how to live in this precarious future. Pooling capital to pay for reconstruction is an important step, the foundations of which were laid this year at COP for the first time in history. But looking at the climate threat through a security lens means more than being ready to pay for the next disaster.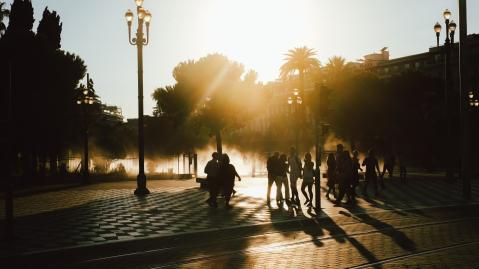 When a climate impact becomes a security risk
Before the historical floods that cost thousands of lives and wiped out tens of millions of homes, a vast array of stressors had contributed to making Pakistan extremely vulnerable. The country's unique geopolitical situation means it has relied on capital from China – which sees its hostile relations with India as the foundation of an alliance – to prop up its struggling industrial and energy system. Plunged into a debt crisis aggravated by the Covid-19 pandemic, Pakistan faced growing political upheaval culminating in a change of government just before the rains started. Pakistanis on the ground blamed poor governance that left rural people vulnerable as much as climate change for the devastation. Beyond Pakistan and all over the world, we see that climate vulnerability and state fragility go hand-in-hand.
Climate change is not a security threat in itself, similar to how an earthquake is not necessarily deadly, but a roof falling over a person's head is. In the same way, climate change does not directly cause inequality, but it affects several human activities which are strongly tied to the dynamics around inequality, such as food and livelihood security. And inequality, with its cascading consequences, is behind some of the main security threats the world faces today. It starts well before the cost of reconstruction after a disaster, and a warming climate is by far not the only problem.
Where human security is already strained, climate change impacts are less likely to be managed, and more likely to turn into further insecurity and conflict. The African continent is one example of such missed opportunity. It reports the highest number of conflicts in the world and harbours some of the regions that are most vulnerable to climate change, coupled with an extremely low adaptive capacity and the least amount of climate finance received every year.
Intentionally or not, security is always on the agenda
Addressing conflict through a climate change lens was a missed opportunity at this year's COP, with peace and conflict resolution entirely left out of the final text, the Sharm El Sheikh Implementation Plan. But on the sidelines, leaders have used the forum to plan ahead, and topple the narrative around the issue.
At a side-event on the Climate for Peace Initiative organised by the German Foreign Office and adelphi, Germany's Foreign Minister Annalena Baerbock stressed that discussions around loss and damage are important, but should not push aside mitigation of climate-related risks. "If we talk about loss and damage, we can compensate for a house destroyed. There cannot be compensation for people who died," she said, while underlining that climate change is a threat to international peace and security.
Ambassador Ahmed Abdel-Latif, Director-General of the Cairo International Center for Conflict Resolution, Peacekeeping and Peacebuilding (CCCPA) is leading an initiative in partnership with the African Union and UNDP which connects the dots between sustainable development, climate change and security. He explains that the new diplomatic platform will seek to strengthen the nexus between climate adaptation and peacebuilding, creating resilient food systems, advancing solutions for climate displacement and scaling up climate finance. "We need to talk less about conflict, about threats, so we can talk more about peace and how to sustain it," he says.
Perhaps this is how to capture the complexity of the issue, which for too long has eluded the public eye with serious consequences—by moving the focus away from a single, negative event, which is so easy to forget as soon as the emergency ends. Instead, peacebuilding can and should be weaved into the fabric of every development action and climate change plan. Gaining a granular understanding of how climate change affects security dynamics at a local level, and working with local actors including indigenous and local peoples, women and youth, is the key to unlock the optimal pathways to peace and climate change mitigation for each and every context. The same way world leaders meet every year to discuss curbing global emissions and mitigating the impacts of past mistakes, building peace can be a continuous process paving the way for a better future.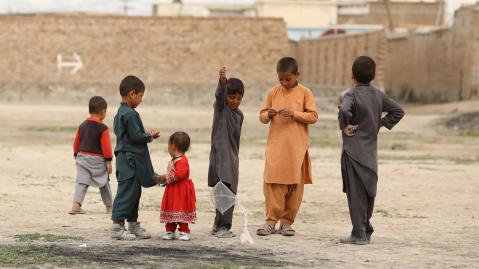 ---
Lou del Bello is an energy and climate change journalist based in Delhi. Before moving to India, she worked in Italy, UK and Kenya, focussing on science, climate diplomacy, energy policy and geopolitics. Her writing has appeared on Nature News, New Scientist, BBC Future, Undark, Bloomberg environment and more. She runs the independent newsletter Lights On, on climate and energy in India.