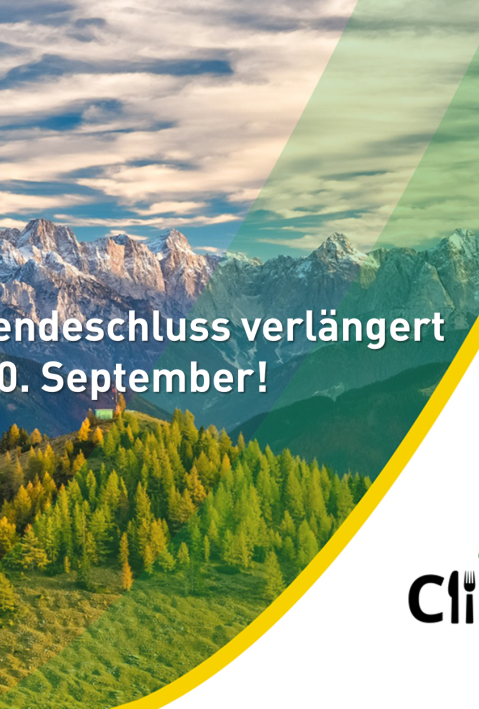 News text / Meta description
The climate protection and energy efficiency competition for the hospitality service providers in the Alpine region is entering its second round of applications. Restaurant and accommodation establishments can now apply with their innovative climate protection ideas until 30 September 2018.
The ClimaHost competition, running for the first time throughout the Alps, seeks to commend local establishments for special commitment to protecting climate and to spread the word beyond the region.
All providers of hospitality services within the Alpine Convention can take part in the competition: from mountain huts to guesthouses, restaurants and inns to five-star hotels - in the valley or at the summit. The only prerequisite is a special interest in climate protection and sustainability, as well as demonstrable inclusion of such practices into business operations.
Attractive prizes and high-ranking awards ceremony for restaurateurs and hotel owners
Attractive prizes will be awarded to the best participants: For each of the six finalists from the accommodation and restaurant categories, a professional video will be shot to support their marketing objectives. The winners and awards will be announced at the 15th Alpine Conference in Innsbruck in April 2019.
Call for entries, info flyer and conditions of participation can all be found at www.climahost.eu.
This competition is organised – with the support of the Alpine Convention - by adelphi and the Austrian Energy Agency. It is supported by the German Federal Ministry of Environment and the Austrian Federal Ministry for Sustainability and Tourism.