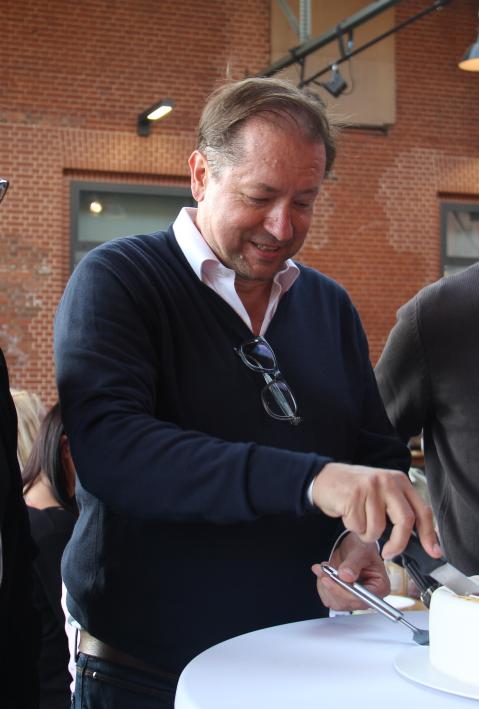 News text / Meta description
For two decades, adelphi has been researching and advising on the issues that determine our future. For our birthday, we turn up the volume and think out loud, kicking off debate with strong opinions.
adelphi has been involved in the socio-ecological transformation for 20 years. Our aim: to ensure a bright future for our grandchildren that is CO2 (and methane) free, one in which we live within the boundaries of our planet. Much of our work takes place in the "engine room" of politics – adelphi advises ministries, NGOs and companies, provides evidence-based studies and discussion papers, policy briefings and ideas, researches questions large and small, and supports on-the-ground projects and concrete action. From international, high-level events to local initiatives, adelphi brings people and ideas together and moves them forward.
Diverse work, diverse minds
The scope of our work is broad: climate, energy, resources, finances, economics and diplomacy – i.e. the areas that determine our future. Managing Director Alexander Carius makes it clear: "We build climate bridges and energy partnerships, promote green companies in Africa, make work in sweatshops humane and climate-friendly, protect ecosystems, make environmental regimes more effective, international river basins governable, and municipalities fit for extreme weather conditions and good climate policy. We help cultural institutions become sustainable and convey the basics of climate communication. adelphis make financial funds, financial products and peace processes environmentally friendly, conclude green deals, and prepare entire states for tough times."
To manage all this, adelphi has grown rapidly in its twenty years, from five employees in the beginning to around 280, from a Berlin office to additional locations in Munich and Bangkok. The think tank has also become increasingly international – Dr Constanze Haug, member of the management board, is proud of the diversity at adelphi. "The value of clever, creative minds is our most important asset and will become even more important in the future. The more colourful adelphi is, the more creatively we work, the more successful the teams are and the more robust the results become," she notes.
When thought leaders think out loud
On the occasion of its anniversary, adelphi does not want to spend too much time reminiscing – looking ahead is much more important. The op-ed series "Think out loud" is intended to enrich discourse and initiate debate. Why does the climate crisis require a rethink in security policy? What do the loss of biodiversity and the much-vaunted future of work have to do with one another? The "Think out loud" articles combine original takes, strong opinions, and progressive ideas with a solid foundation in ongoing research. Simply stated, what adelphi is all about.
Read the op-eds on think-out-loud.adelphi.de/en, follow us on Twitter and LinkedIn and subscribe to our newsletter to find out what adelphi will think and do next.